You have several choices in how to load a picture. The easiest is to use one you have saved to your computer.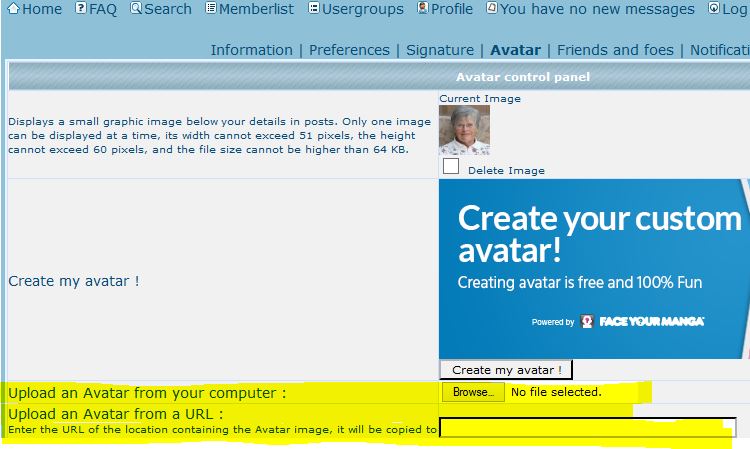 Be sure to save your entry. The Save button is just below your choices.
Once you have been a member for a week, you can click on the "Signature" button and enter links to your personal websites or blogs that relate to your art.
We reserve the right to remove any signatures which we feel are inappropriate or spam.
_______________________________________________

judy-filarecki.artistwebsites.com***filarecki.com ***judyfilarecki.hubpages.com/